As mortgage advisers we often see people on social media either praising a mortgage adviser for getting them a home loan after getting frustrated with the banks who said "NO" or saying that it's easier and faster to get a home loan approved directly with a bank.
There is of course more to this that just an adviser versus bank choice.
Why Do Mortgage Advisers Exist?
It's always an interesting question and it's the same all over the world.
Initially mortgage brokers were created to help people source money from banks and other nonbank lenders when those people were struggling to get finance directly. They were there to broker a deal that worked for the customer and that the lender was willing to fund.
As the industry matured the brokers were sought out for advice.
The advisers had a lot more options than any bank could have and therefore they generally had a better knowledge of what was available so could find ways to get finance approved when a bank couldn't and also could suggest / advice on which was the best bank for a given situation.
The term mortgage advisers was adopted.
In New Zealand today most mortgage advisers will deal with a range of banks and have access to non-bank lenders too. People now know to seek out good mortgage advisers for advice rather than speaking to a bank, and due to the value that the adviser give the number of loans that now are arranged by mortgage advisers is very significant.
Some reports suggest that over 40% of all home loans in New Zealand are arranged by advisers. With all of the changing lending rules this is expected to increase as people have to try and understand the differences between the banks and lenders.
What Is Important To You?
Getting good advice should be your biggest concern when taking on a large debt, but often people are more focused on how long to will take to get a loan approved.
This is understandable even if not right. In fact I did exactly the same when I purchased my first home which was many years before I started as a mortgage adviser. Back then I was so grateful that the bank approved me for a home loan that I didn't even consider any other options. I know now that I should of as in hindsight I got poor advice and the loans were expensive and not structured with any thought. I was young and naive and just took the bank managers advice (or lack of it) as being what I needed.

Stuart Wills – once a first home buyer too.
So understanding that timeframes are important to first home buyers particularly, the advisers all do try to get answers as quickly as they can. Of course they want to get the right answer for you … an approval.
The biggest frustrations that mortgage advisers have with the banks is timeframes and processes.
As mortgage advisers we know how important timeframes in particular are and unless the banks improve their treatment of the advisers then this will continue to be an issue that frustrates the industry.
we get as frustrated with the banks as anyone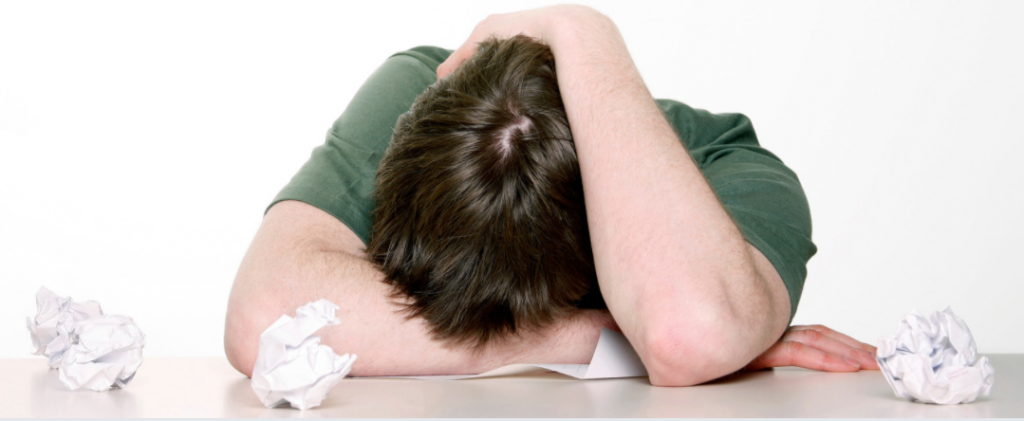 Timeframes – how long will an approval take?
Banks are very slow at assessing applications for mortgage advisers and have been too slow for a year now and advisers do not have any confidence that this is improving much. But what is more frustrating is that in many cases the banks own mortgage lender's are not having the same delays meaning that they can get an application processed a lot quicker than the advisers can.
The banks can assess the applications faster, but it doesn't mean that they will approve them.
As advisers we are often approached after someone has been to a bank and been declined, and once reviewed and resubmitted that same bank approves the loan. Too often the bank staff miss things or get things wrong and it's not until the adviser points out the problems that they get changed. It's a common problem that advisers are addressing with the assessors at the banks and is a big part of the advisers role.
Bank Processes – they seem designed to slow things down!
Over the years banks have structured things so that the people that you deal with have little decision making ability and everything is decided by a set of rules that have been designed to streamline the banks processes and fit people into a box.
By doing this they have got rid of or caused many of the good people to leave the banks and therefore it's harder to get decisions on anything that may not fit the "standard" that the bank has set. The banks have created products like loans that are very templated not flexible and "sell" people that loan rather than "give advice" on how to best set up the lending.
The bigger problem for advisers is that the banks treat us as though we do not have the ability to give advice.
Instead of accepting the advice that we give and relying on the adviser and their systems, they now often require the advisers to complete illogical bank designed forms that add time and delay the process. Of course each bank has their own set of forms that are all different and the way they have been designed means advisers are having to provide duplicate information, inputted manually and as the forms they are not easy to complete they often end up having errors and need to be redone as they are not designed to be corrected.
The advisers hate all the forms!
Should You Use A Mortgage Adviser?
Yes, as a mortgage adviser I am still passionate about the advice that I give and love to get good outcomes for people too.
Over the years we have helped a lot of people and it is very satsifying to see people buy their first home, pay their mortgages off faster and get into another home or buy investment properties.
We have even established this website Smarter Start to improve access to advise for first home buyers.
If we know that there is a timeframe we do our best to meet that deadline and put as much pressure as possible on the banks to deliver. It can be difficult and often we get frustrated with banks at tines especially when there are limited options due to the nature of the application.
We know and accept that is speed is the most critical thing, and you want to deal with a specific bank then sometimes we will suggest that you go direct to get the approval and we are still happy to provide advice on how to structure the loan to ensure that you get that right. We like to think that we will always be available to give advice and help even if the bank did arrange the mortgage as we know how bank staff change and advice is generally lacking.
Of course I have to say that using a mortgage adviser is better, and if you have got frustrated with banks then you will probably agree. But I truly believe that to be right and are proud of the way our team have helped so many people over the years.